BW570V
is one of the

best selling veterinary ultrasounds.

Over the past few years, it's been

exported to

over 110 countries,

very popular in USA, Canada, Spain, France, Italy, Netherlands, Sweden, Belgium, Ireland, Romania, UK, Slovakia, Australia, New Zealand, Saudi Arabia etc

.

This machine is

particulary good for reproduction imaging of large animals like equine, bovine, etc.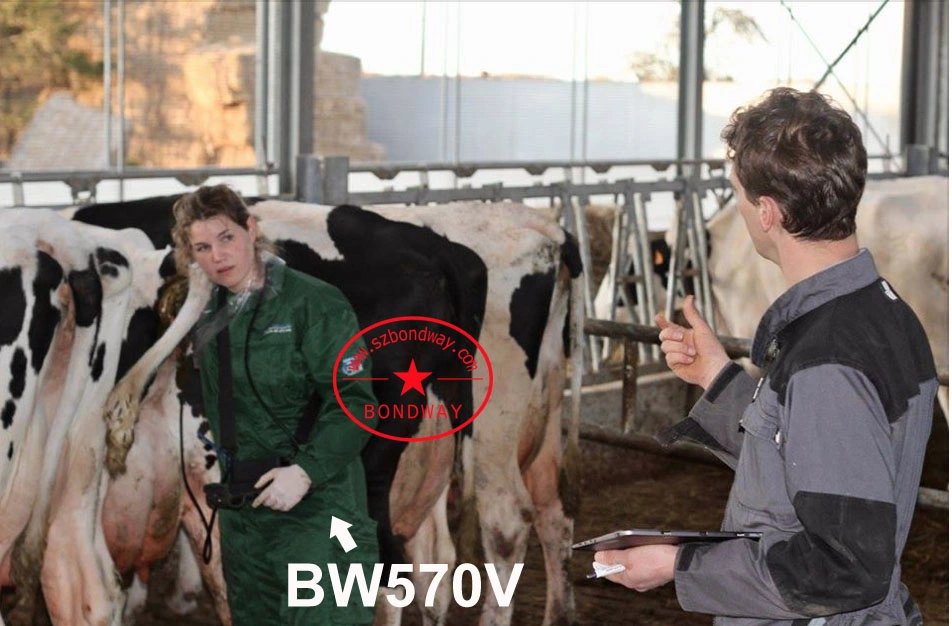 Features
Weight
1.1KG
Battery
2 rechargeable lithium batteries
Acceossories
Sunshine Cover for outdoor user;
Soft rubber coat for Splash-proof and dust-proof
Multiple Holding Methods
Hand-held,chest hanging,back hanging,
waist hanging,ect(left/right hand alternative use available to eliminate operator's fatigue)
Stroge

100-frame permanent image storage;
256-frame cineloop;
Technical Specification
Display
5.7 inch high resolution LED display
Language
English
Probe Socket
Single(type of probe identifiled automatically)
Body Mark
1.General 2. Bovine 3. Canine 4 .Equine 5. Feline
6. Cardio 7. Swine, total 27 kinds body mark with probe director
Display mode
B, 2B, 4B , B/M, M
Gain
0-127dB
Contrast
27-90dB
Gray
256
Focus
1,2,3,4
Magnification
0.8,1.0,1.2,1.5,1.6,2.0,2.4,3.0
Multi Frequency
4 different frequencies of each probe
Depth
8 steps,240mm
Frame correlation
0,1,2,3
IP
0,1,2,3
IE
1,2,3,4
Character Brightness
sekectible between 160,192,224,255
Key Sound
on/off
Compressing curve
7 Kinds
Filter function
2 Kinds
Optional Probes
Rectal Convex Probe
2.4/2.5/4.0/5.0 Mhz
Rectal Linear Probe
(with Handle)
4.0/5.0/6.5/7.5 Mhz
Convex Array Probe
2.0/2.5/3.5/5.0 Mhz
Linear Array Probe
5.0/6.5/7.5/9.0 Mhz
Micro-convex Array Probe
4.0/5.0/6.0/7.5 Mhz
Rectal Linear Prob
(without Handle)
4.0/5.0/6.5/7.5 Mhz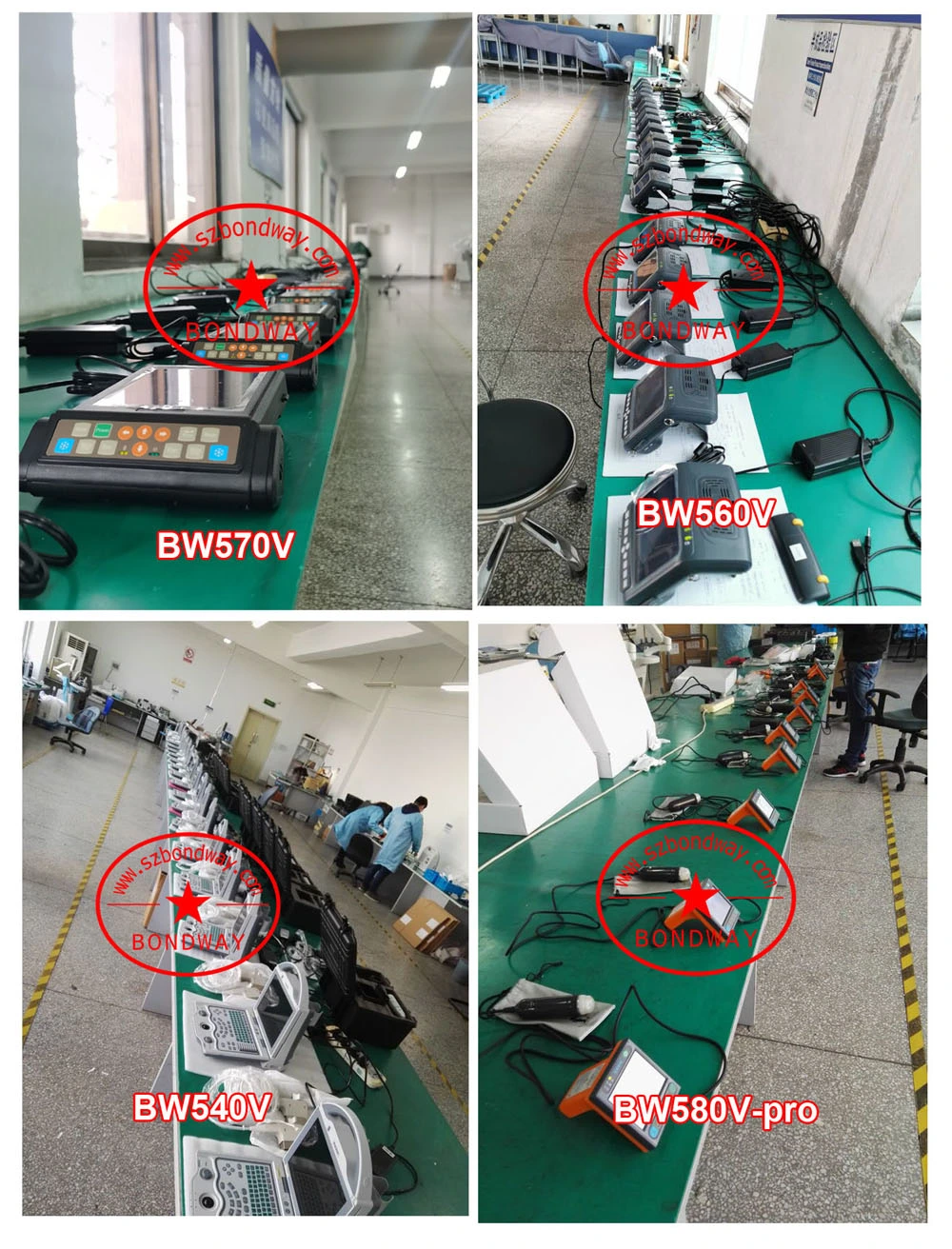 Standard Package
Main Unit with 5.7-inch high-resolution,high contrast LED display 1 unit
4.0/5.0/6.5/7.5MHz linear transrectal probe 1 pc
Rechargeable battery (5200MAh) 1 pc
Charger 1 unit
Pseudo Color System 1set
sunshine cover 1pc
Black plastic suitcase 1pc
Handle freeze switch 1set
Operation Manual (English Version) 1pc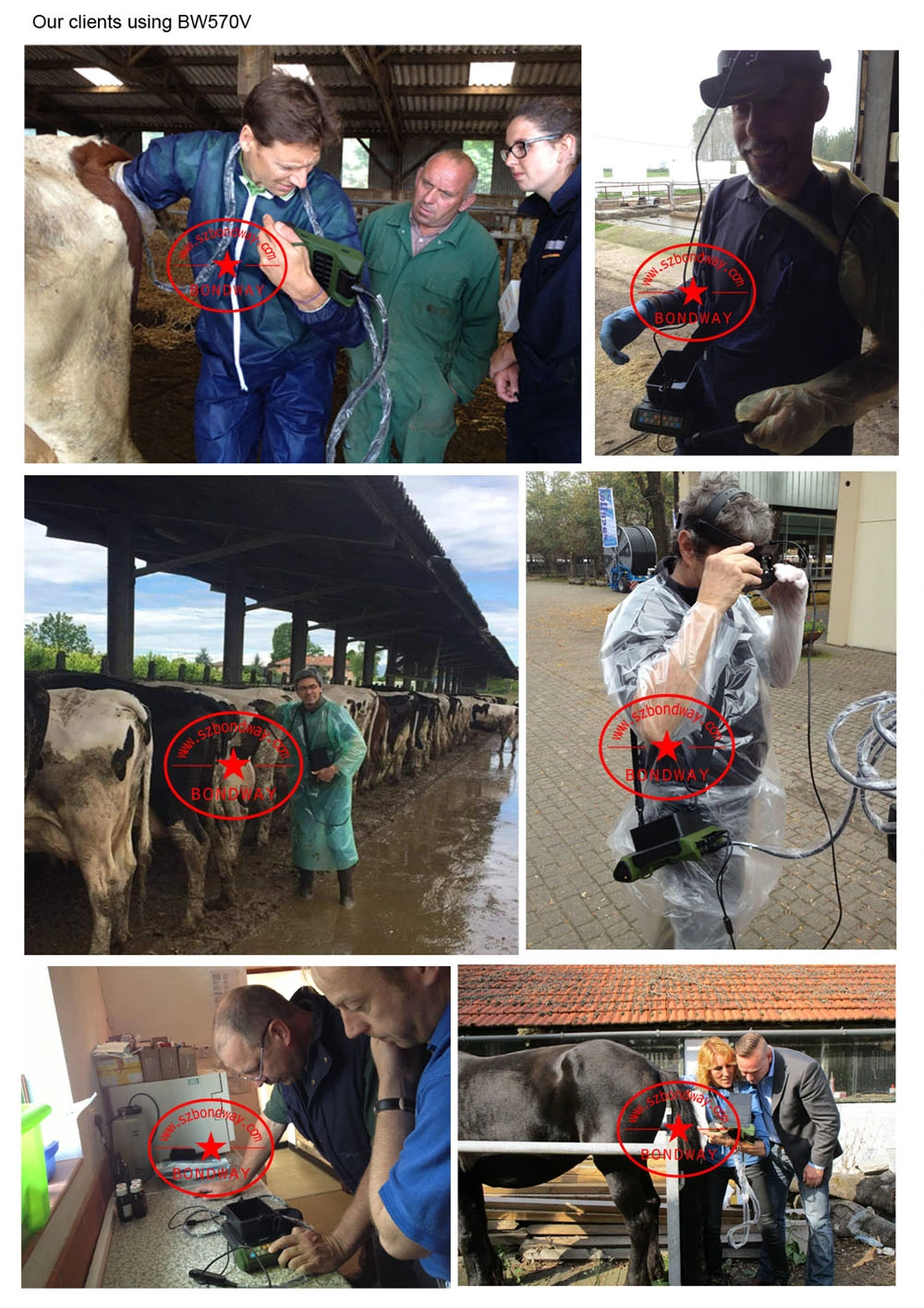 Application
*Diagnose the pregnancy of Bovine, Equine, Swine, Ovine, Canine, Feline and other animals
*Diagnose animal's uteri and fetus condition
*Calculate backfat and lean percentage automatically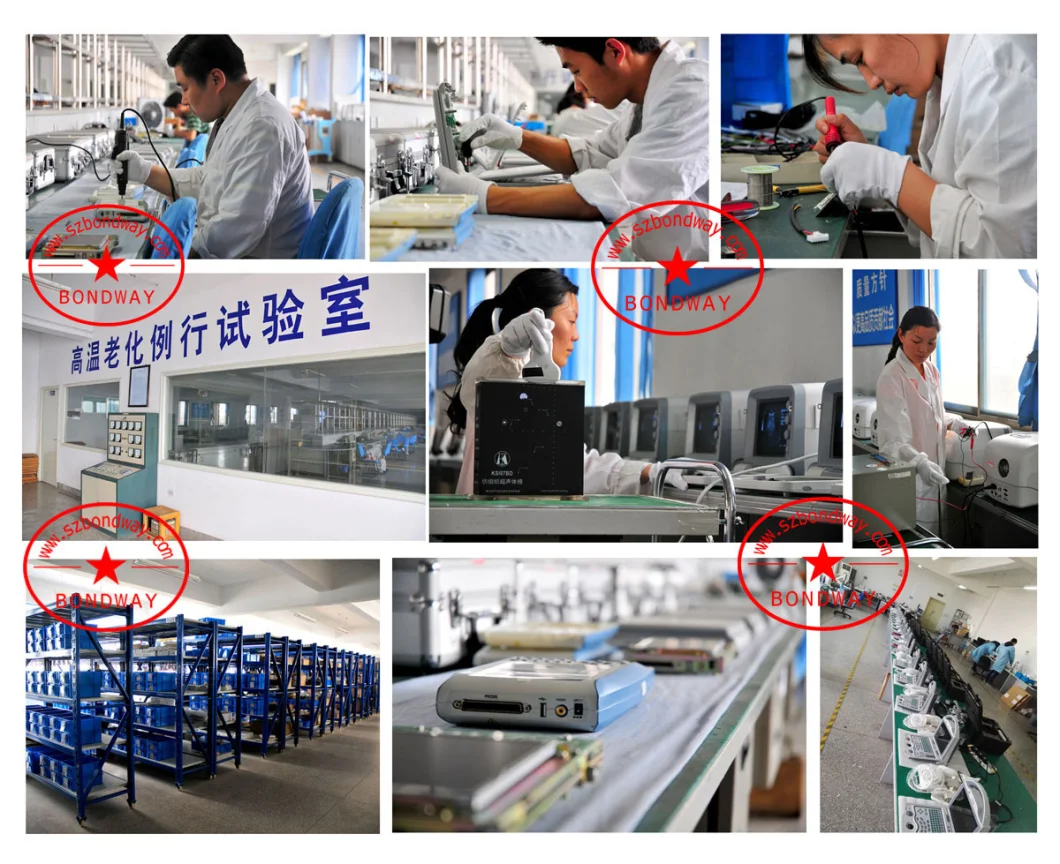 Benefits
1) With specially designed sunshine cover, you'll observe images easily even under strongly sunshine outdoor
2) Light and compact design: 1.1kg only
3) Large capacity rechargeable lithium battery (6 hours)
4) Machines held by left hand or right hand to reduce fatigue during operation
5) Unique Design particularly suitable for outdoor veterinary diagnosis
6) USB port for archiving, software upgrade and one-key operation
7) High Resolution & high contrast LED monitor to display images beautifully
8) Color Laser printer to print out various images and reports directly