BW570V
is one of the

best selling veterinary ultrasounds.

Over the past few years, it's been

exported to

over 110 countries,

very popular in USA, Canada, Spain, France, Italy, Netherlands, Sweden, Belgium, Ireland, Romania, UK, Slovakia, Australia, New Zealand, Saudi Arabia etc.This machine is particulary good for reproduction imaging of large animals like equine, bovine, etc.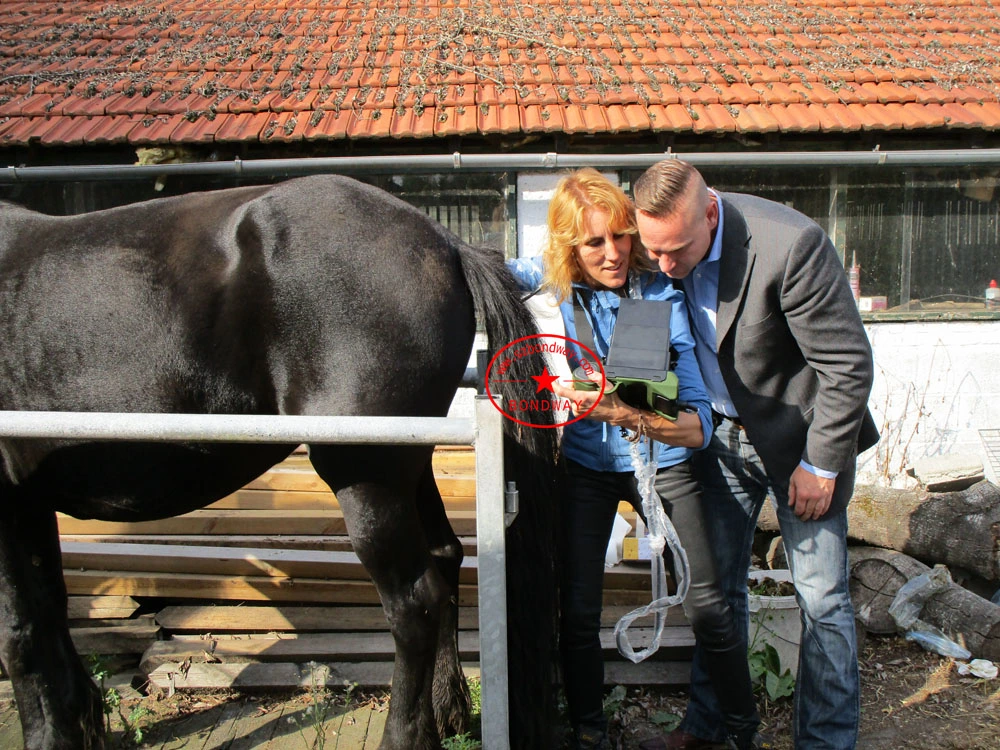 Feature:
*Compact design and lightweight:1.1kg
*High-capacity lithium Battery supporting 6-hour operation.
*sunshine cover, suitable for outdoor use under strong sunshine.
*Left/right hand alternative use available to eliminate operator's fatigue.
*Multiple methods for holding the machine: hand-held, chest hanging, back hanging , waist hanging, ect.
*Goggle (also named video glass)available as optional part, convenient for outdoor use
*Soft rubber coat, splash-proof, dust-proof.
*2 kinds filter function, 7 kinds compress curve, 100-frame permanent image storage, 256-frame cineloop
*Back fat and Lean percentage of swine automatically calculated
Technical Specification
*Built-in 5.7-inch high resolution LED display, high brightness, high contrast, wide viewing angle, suitable for outdoor use
*English language
*single probe socket, type of probe identified automatically
*Body mark: 1.General 2. Bovine 3. Canine 4 .Equine 5. Feline 6. Cardio 7. Swine, total 27 kinds body mark with probe director
*Display mode: B, 2B, 4B , B/M, M
*Gain:0 to 127dB
*Contrast: 27 to 90dB
*Gray: 256
*Focus: 1,2,3,4
*Magnification: 0.8,1.0,1.2,1.5,1.6,2.0,2.4,3.0
*Multi frequency: 4 different frequencies of each probe
*Depth: 8 steps, 240mm,
*Frame correlation: 0,1,2,3
*IP: 0,1,2,3
*IE: 0,1,2,3
*Character brightness: selectible between160,192,224,255
*Key sound: on/off
*Compressing curve:7 kinds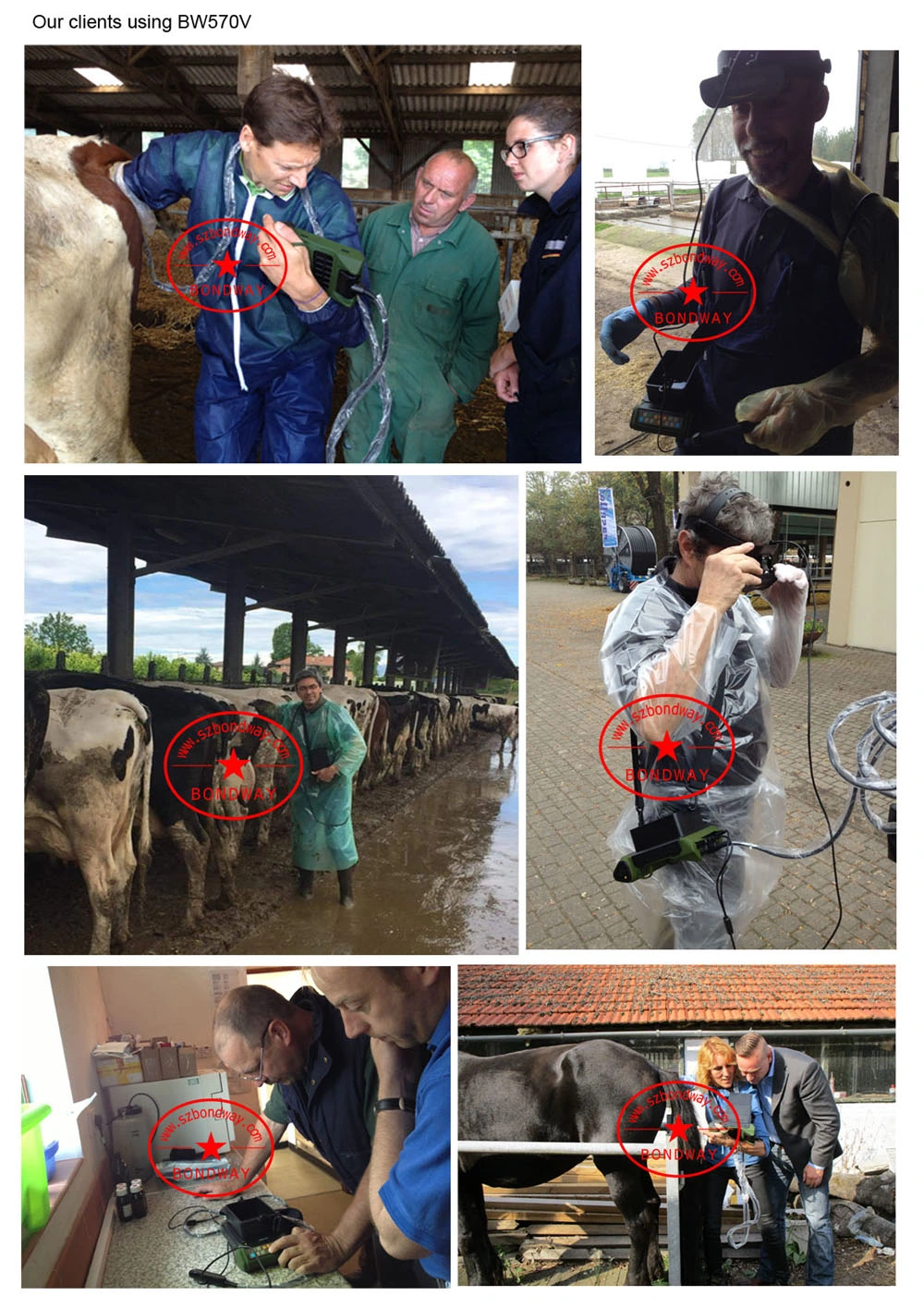 FUNCTIONS:
-Local zooming
-Depth hoist
-Image up/down, left/right, black/white
-Pseudo color: 8 kinds
-Four different angles / switchable width
-100 frames permanent storage
-Cine loop: 256 frames
-Puncture guide, with two approvable guiding lines whose angle and position can be adjustable.
-The gravel software package with real-time position line measurement
-Normal measurement: Distance, circumference, area (trochoid or ellipse), volume, etc.
-Cardio measurement: Depth, slope, heart rate, cycle
-OB measurement: Cattle, dogs, horses, pig, cats, goats, camels and sheep and pre-gestational age birth
-Back-fat and lean automatic calculation function
-OB Report
-USB port for large capacity storage ( file management, software upgrade, one-key storage),and laser color printer to print image & report
-With green energy-saving function
-Grid measurement:6 different(none, point grid, line grid, 10mm point ruler, 2mm point ruler, 10mm &2mm point ruler)
-Video output: PAL / NTSC
-Power supply: AC110/230 60/50Hz
-Battery: large capacity (5200MAh) battery 1PC, more than 6 hours work
-N.W.:1.1kg
-Dimension: 212*154*58mm(L*W*H)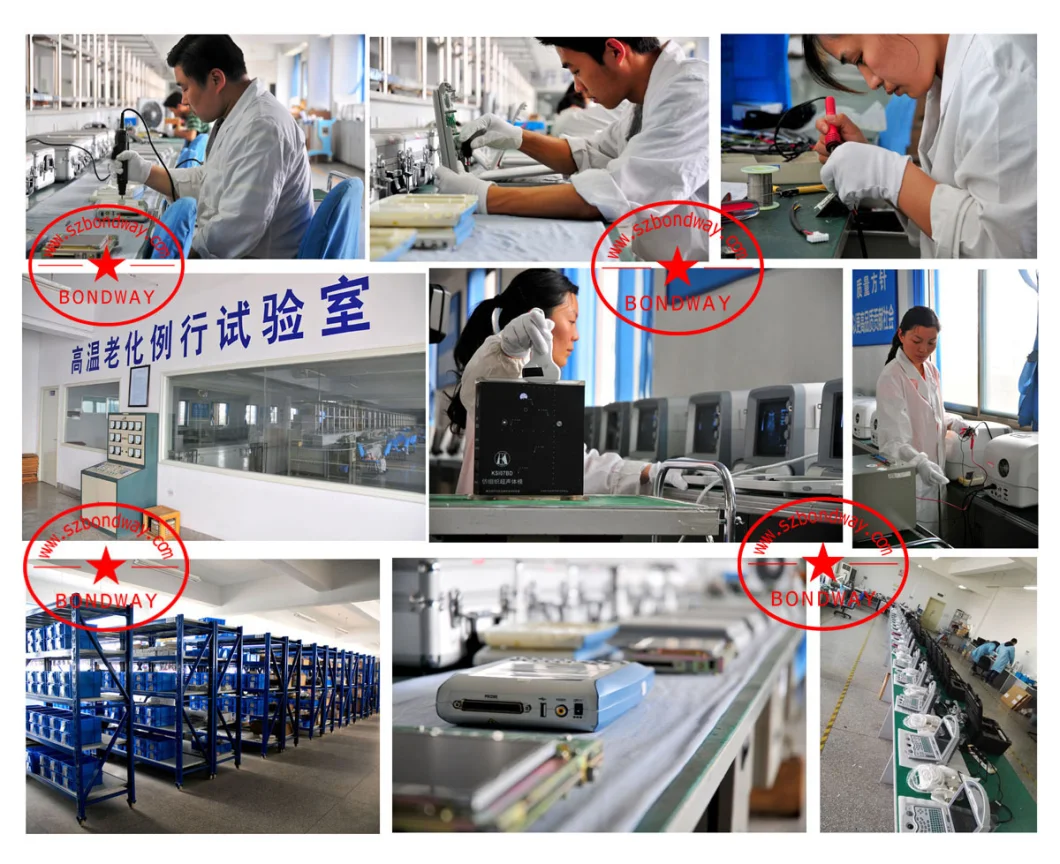 Standard configuration
Main unit: 1 pc
6.5MHz transrectal linear probe : 1 pc
Power adapter: 1 pc
Internal lithium battery : 1 pc
Soft rubber coat: 1 pc
Sunshine cover : 1 unit (A,B,C three sections adjustable)
Black plastic suitcase : 1 pc
Base Charger, belt, probe socket spatula: 1 pc for each.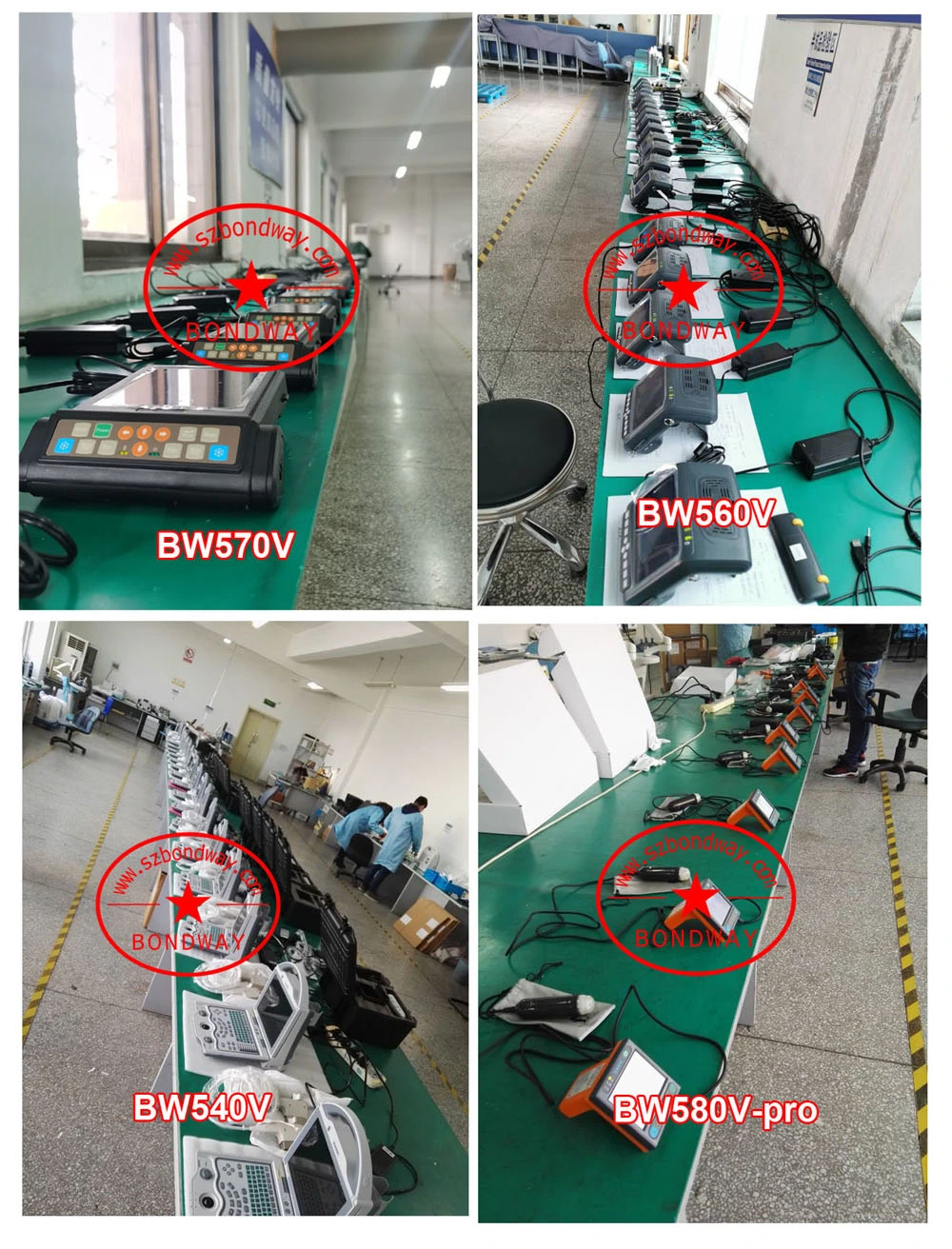 Optional Parts:
3.5MHz multi-frequency convex probe
3.5MHz loin muscle probe
6.5MHz multi-frequency micro-convex probe
3.5MHz multi-frequency micro-convex cardiac probe
6.5MHz multi-frequency trans-vaginal probe
4.0Mhz multi-frequency convex rectal Probe
7.5MHz multi-frequency linear probeLarge capacity rechargeable lithium battery (5200mAH)
Color laser printer (recommended models: HP Color LaserJet CP1515n HP Color LaserJet CP1525n