Product Description
Super bearing pressure resistance, toughness, aging resistance, higher density, stronger toughness, in-depth communication with professional technicians, repeatedly adjusting the best parameters, easy to scour and cleaner. Food grade polypropylene material is safe, non-toxic and more comfortable. The design is reasonable and does not damage piglets. It is designed according to the characteristics of piglets, conforms to the physiological structure of piglets, and is safe to use.
1. Non - slip pattern, comfortable fall prevention
The pattern on the front side uses special anti-skid pattern to avoid falling down. Anti - slip pattern has the dual functions of anti-slip and wear-resistant and comfortable massage. Piglets walk non-slip and wear - resistant, with ventilation, ventilation and massage on the couch.
2. back of the multi-channel reinforcement, bearing capacity is stronger
A total of 6 channels and 12 reinforced beams were designed on the back, and the interior of the beams was lined with connecting rings to make them a whole and the stress on the dung leakage plate was more uniform.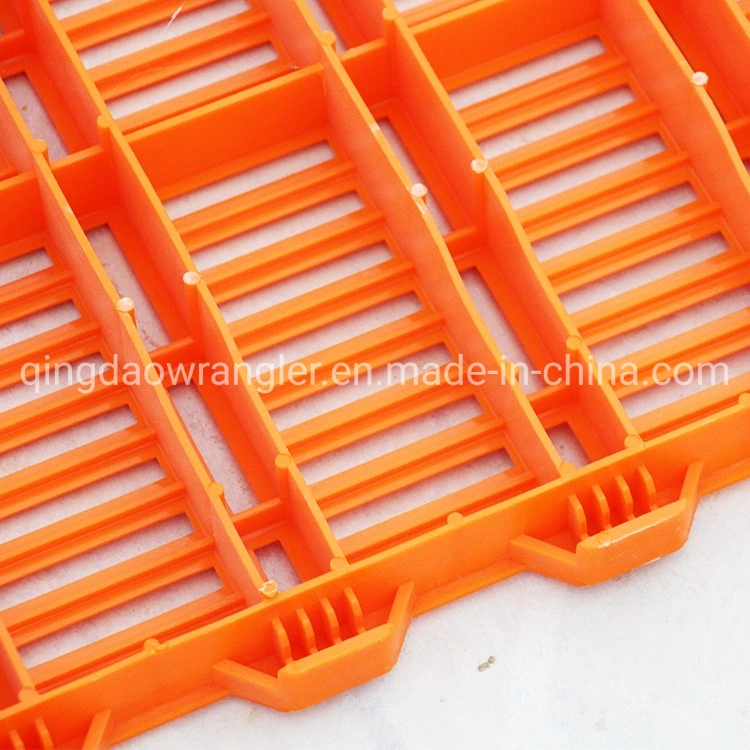 3. Strong thickening hooks make installation more convenient and hanging more stable
The hook is the key to the stability of the dung leakage board. The redesigned hook has four supporting bars inside, which is more stable. The hook part has been specially thickened to effectively prevent the wear of the hook for a long time, making it easier to install and more stable to hang.
4. Reasonable design of dung leakage hole
The opening size of the dung leakage hole is reasonable, so that it is convenient to wash dung leakage without hurting the pig's feet and is more convenient to use.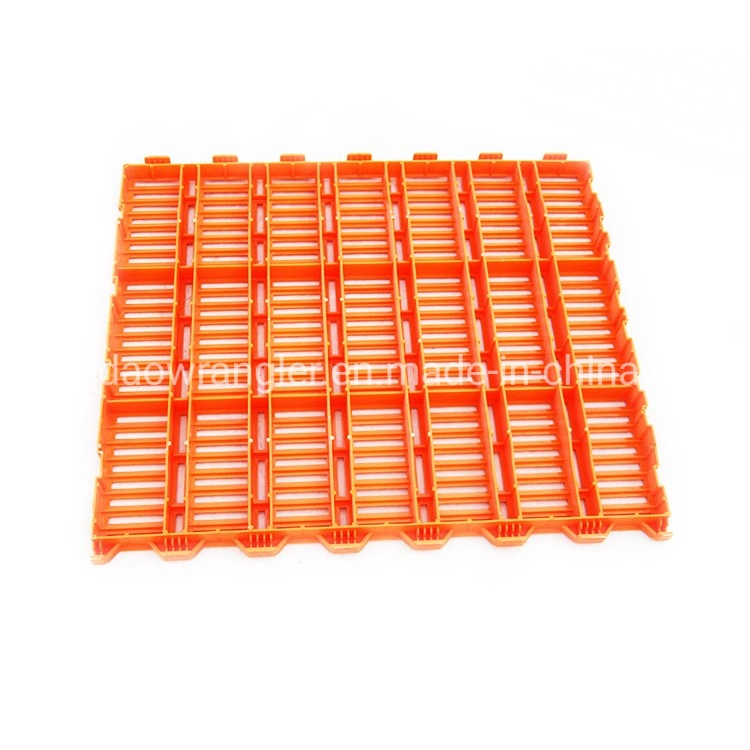 Dung leaking plastic pig floor is made of high quality engineering polypropylene plastic,whole slat floor is moulded construction.
The plastic pig floor has high strength, high toughness and good resistance to brittle fracture,non-slip surface treatment, Easy to sterilize.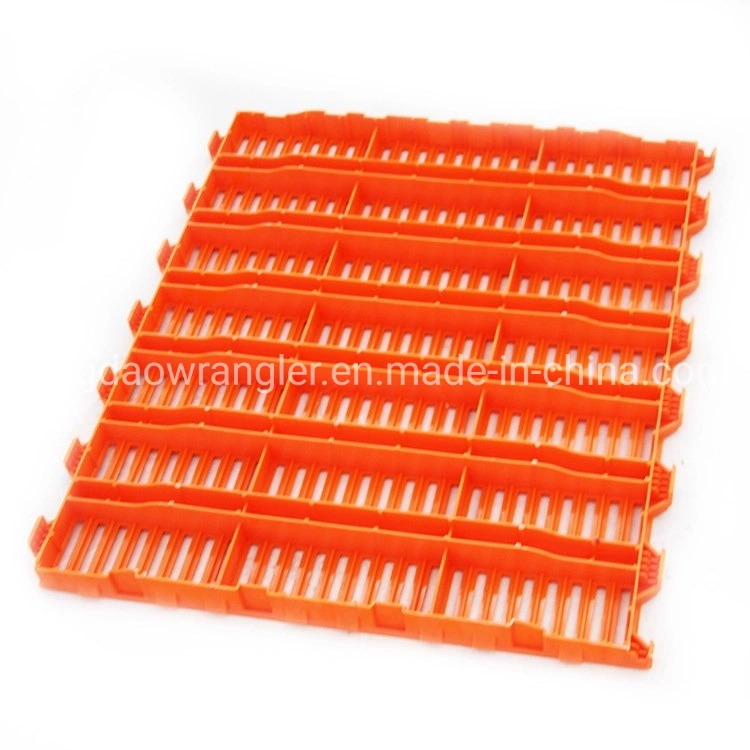 | | | | |
| --- | --- | --- | --- |
| Name | Leaky floor | Product | long service life |
| Size | 50*70/60*70/70*70 cm | Character | Good Toughness |
| Design | smooth surface | Place of Origin | HeBei |
| Material | PP plastic | Advantage | corrosion resistance |
Starting from durability, re - mold design, innovation changes for you
The dung leakage board is integrally formed, of good quality, seamless and burr - free, and can be rinsed with high-pressure water gun to keep the stall clean and sanitary. Piglets lie down for a long time without hurting their skin, sleep on it without catching cold and avoiding diarrhea.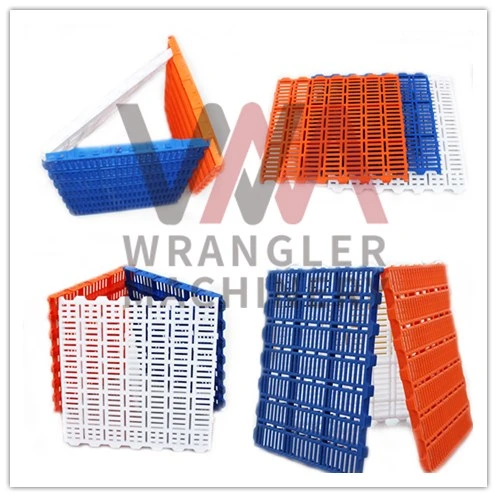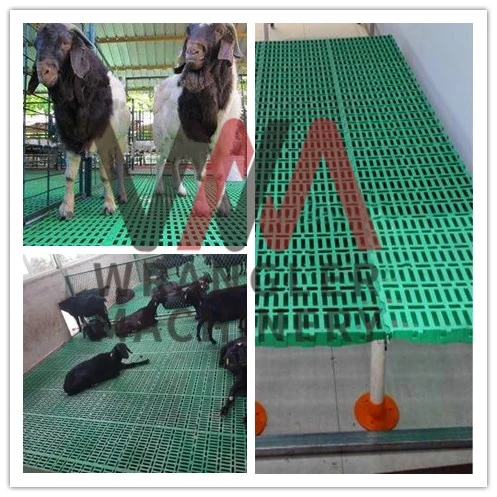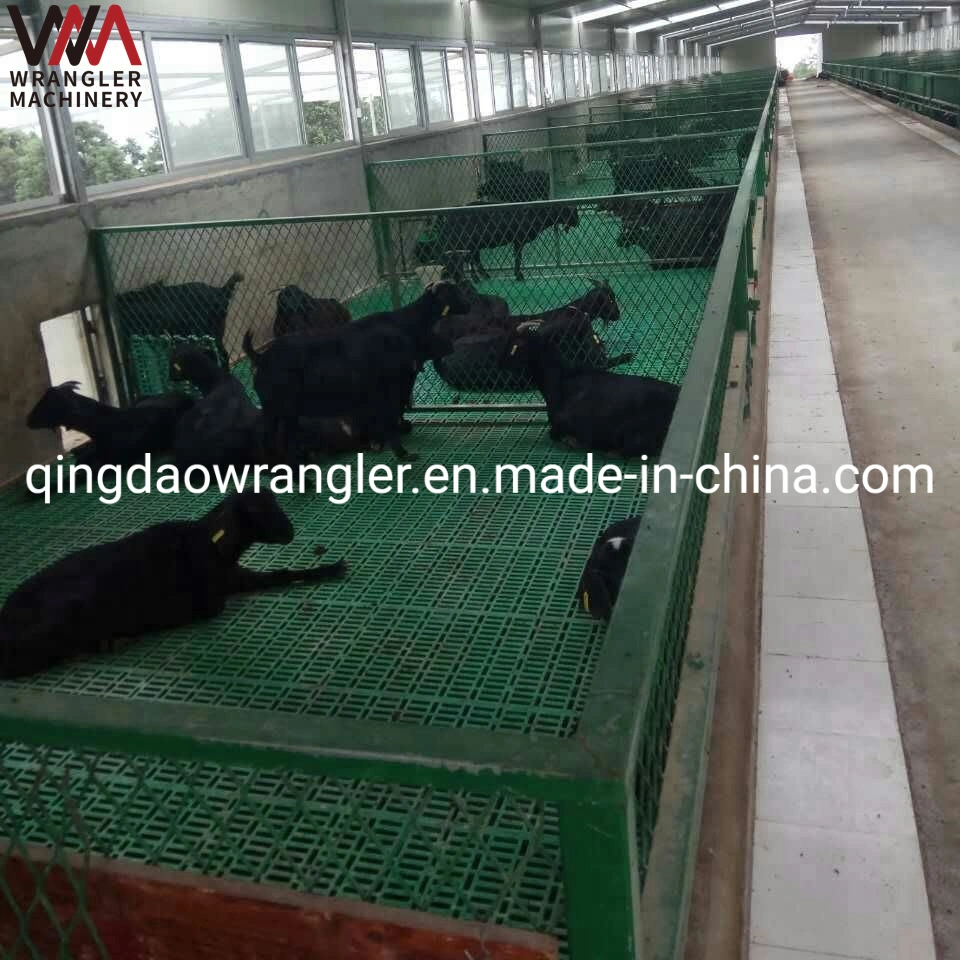 | | |
| --- | --- |
| Type | Trapezoidal Type Gutter |
| Length(meters) | Can custom |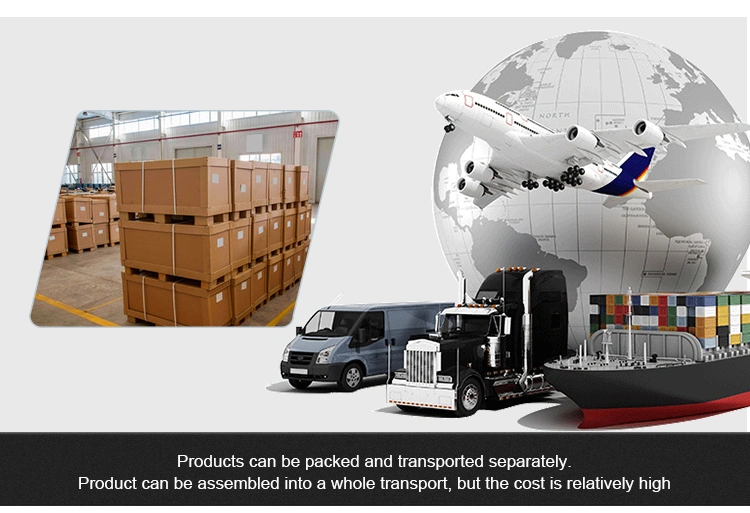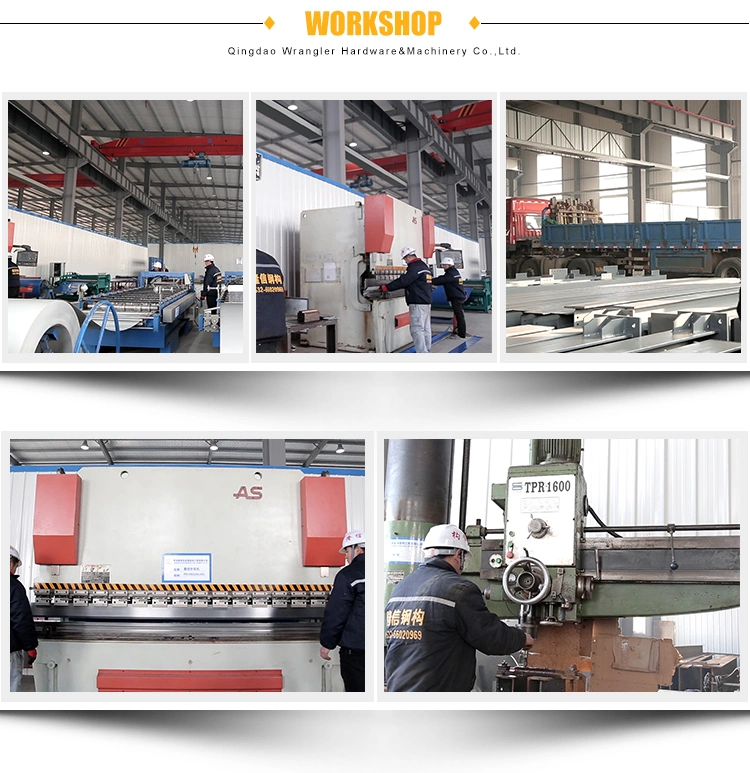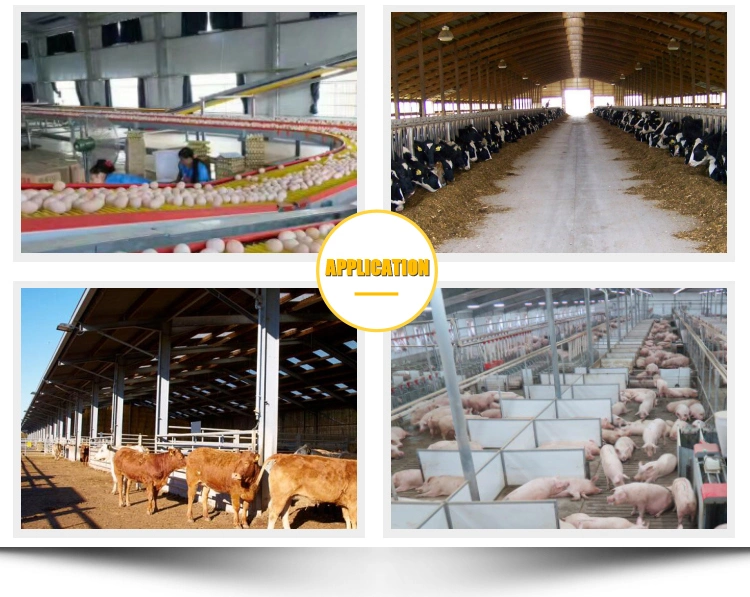 Customized Service:
With our own mould workshop, customzied service is avaiable.
OEM Service:
We can offer OEM service according to customers' Logo, package, etc.
Free Samples:
Customers just need to afford the shipping freight to get free samples.
Online Service:
24 hours online service available.
Easy Payments:
T/T, L/C, Western Union, Paypal, etc. Acceptable.
Transport of goods:
Good service and superior speed.

James Li