1.Brief introduction
From the milk reception,pasteurization,standardization,concentration,drying to aseptic filling and packaging,Triowin can provide total solution for pasteurized milk,ESL milk,UHT milk,yogurt&fermented products,milk based drinks,recombined milk,soymilk,vegetable protein milk,condensed milk,cream,non dairy cream,butter,butter oil,milk powder,infant milk powder,cheese,ice cream processing and packaging.
Raw material Liquid cow milk, goat milk, camel milk, milk powder dissolving with water
Product Pasteurized milk, yogurt, flavored milk, milk drink, sour milk, butter, cheese and so on.
Capacity 100L-300T/D
Product package Aseptic pouch, gable top box, plastic bottle, plastic cup, glass bottle, plastic pouch, bulk, according to customer's requirement
Service include Turnkey project service: design, manufacture, installation, commissioning, training, after-sale service and so on.
2.Dairy milk/condensed milk / milk powder processing machinery plant include
1. Milk Reception or Powder Dissolving Mixing Section 2. Mixing and Sugar Melting Section 3. Pasteurizer and Homogenizer 4. Milk Storage or Yogurt Producing Unit 5. Filling or Packing Unit 6. CIP Cleaning Systems 7. After Treatment Equipment, like conveyor, package or pallet, etc. 8. There are other assistant equipments used such as steam boilers, air compressor, cold water unit, etc. 9. Installation materials for the material pipeline, non-material pipeline as well as electrical installation are provided
3.We provide
Semi-Automatic PET Bottle Blowing Machine Bottle Making Machine Bottle Moulding Machine PET Bottle Making Machine is suitable for producing PET plastic containers and bottles in all shapes.
Main Technology Parameters

Milk Receive/Storage and Cream Separator Unit

made of SUS stainless steel, single layer, product feeded in through 40 mesh filter net, CIP cleaning ball

SUS304 stainless steel, single layer, CIP cleaning ball

SUS304 stainless steel, pump lift 24M, Hard Alloy Mechanical Seal, Inner Shell Bright-Polished

SUS304 stainless steel, two pipes, stainless steel filter element 100 mesh

SUS304 stainless steel , alveolate jacket, attached with compressor

SUS304 stainless steel, pump lift 24M, hard alloy mechanical seal , inner shell bright-polished

SUS304 stainless steel, heating insulated, top off-center vertical agitator, conical head, airtight manhole, breather valve,
digital readout thermometer, anti-eddy baffle, supporters with adjustable feet

SUS304 stainless steel, pump lift 24M, hard alloy mechanical seal , inner shell bright-polished

mini set of plate-type heat

SUS304 stainless steel, two stages

high speed emulsification tank

SUS304 stainless steel, heat insulated, bottom high speed emulsification, digital readout thermometer, supporters with adjustable feet

SUS304 stainless steel, pump lift 24M, hard slloy mechanical seal, inner shell bright-polished

SUS304 stainless steel, stainless steel filter element 100 mesh

Sterilizing, homogenizing unit

tube type, sterilizing temperature 137ºC, holding time 4s, fully automatic control

high pressure homogenizer

40MPa,(starting box included)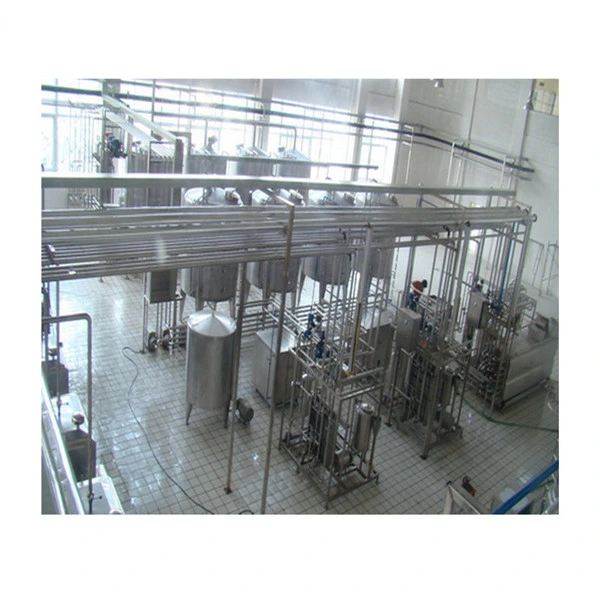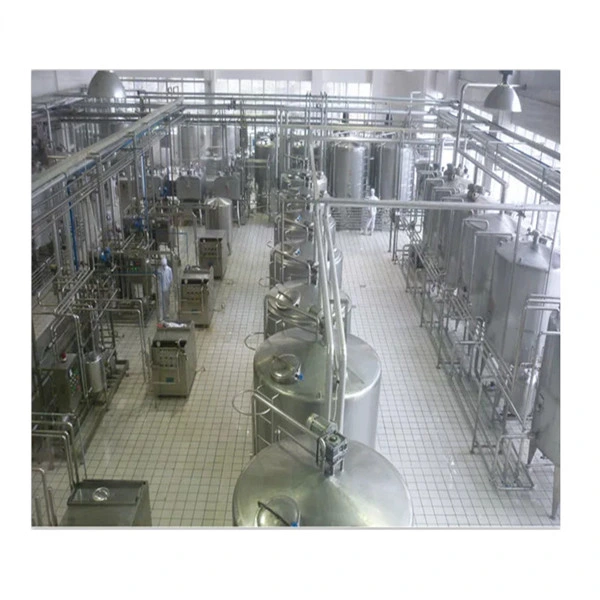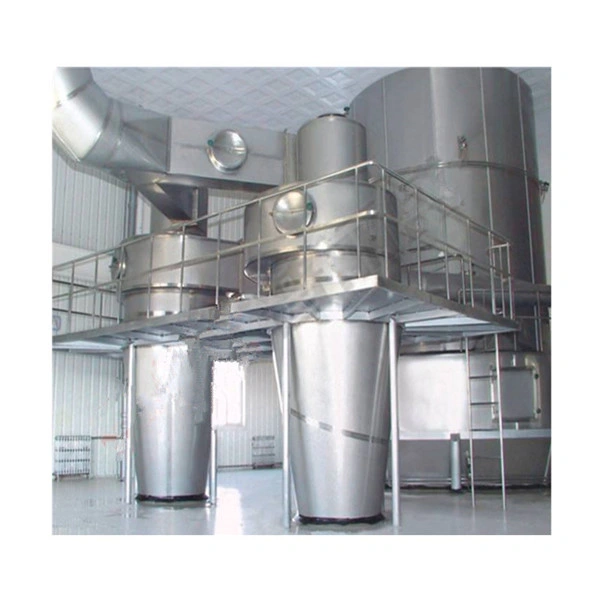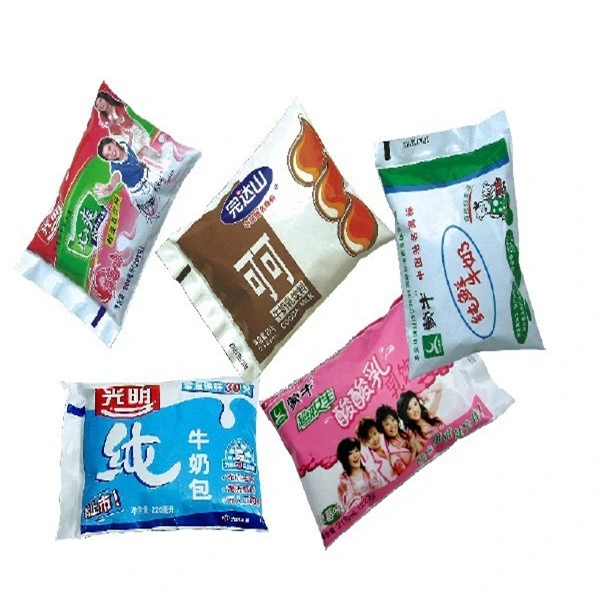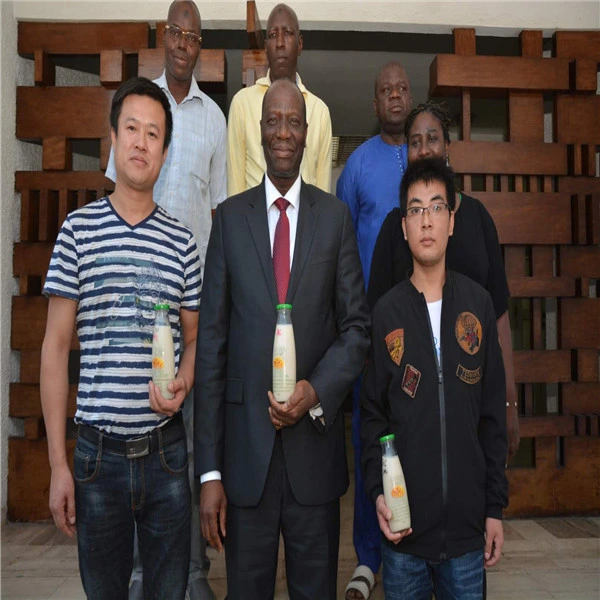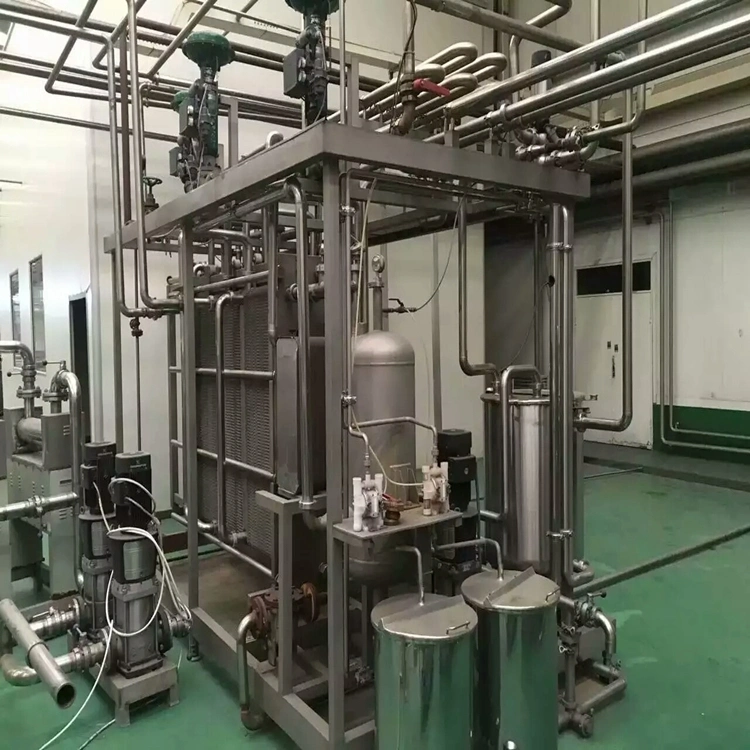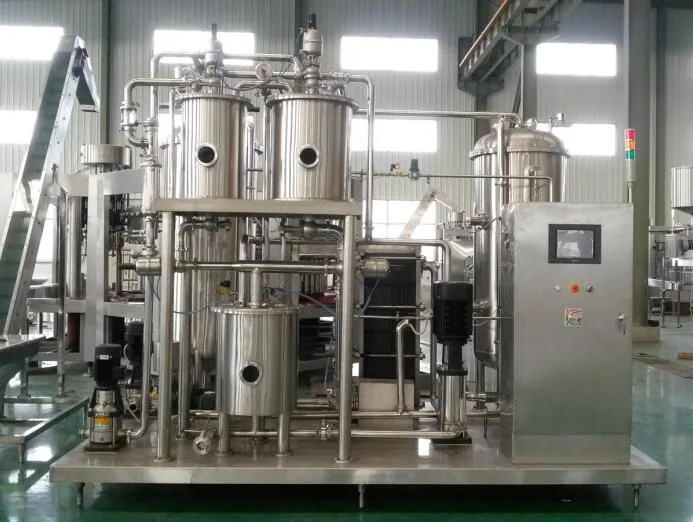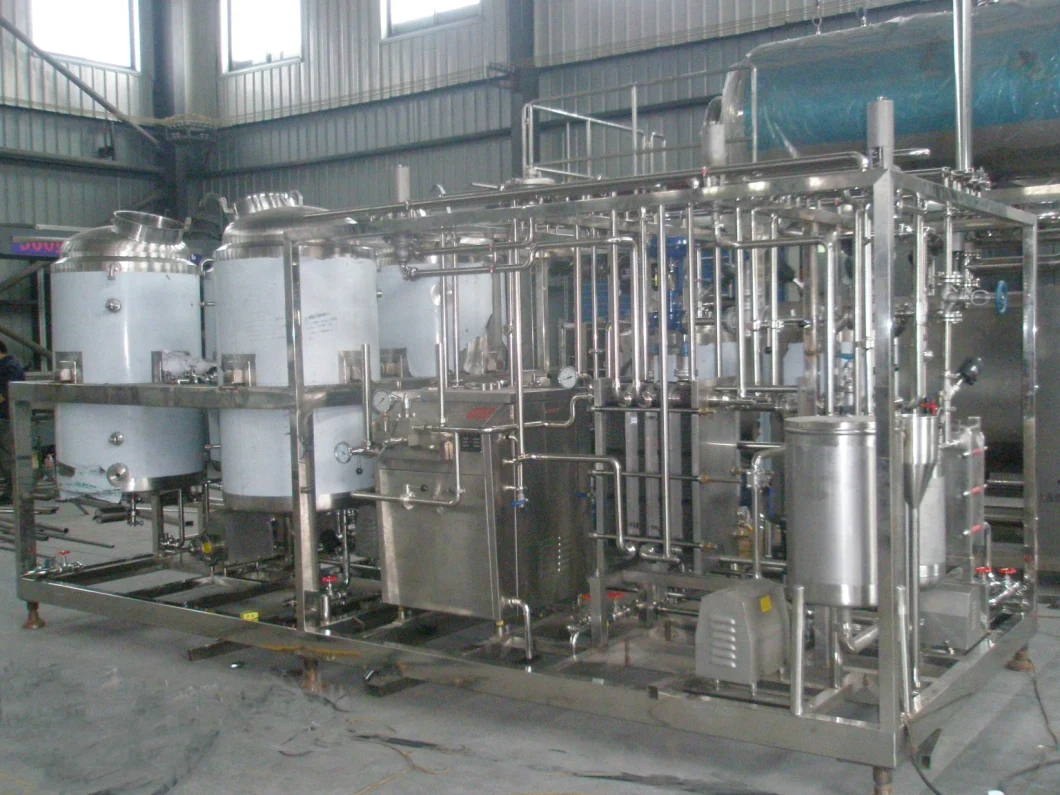 Part 4 Final milk package products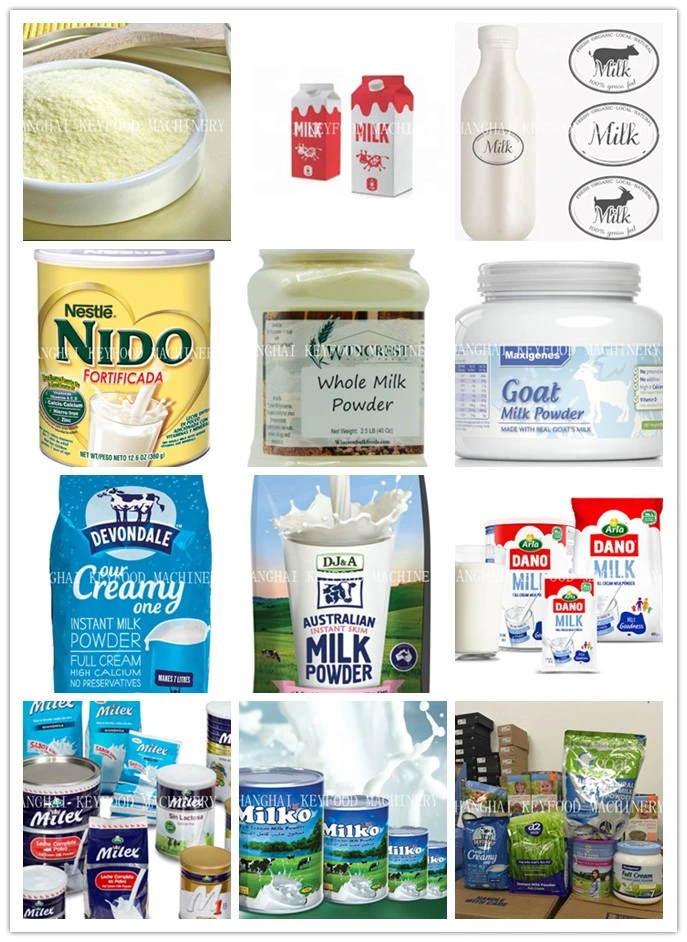 Certificate