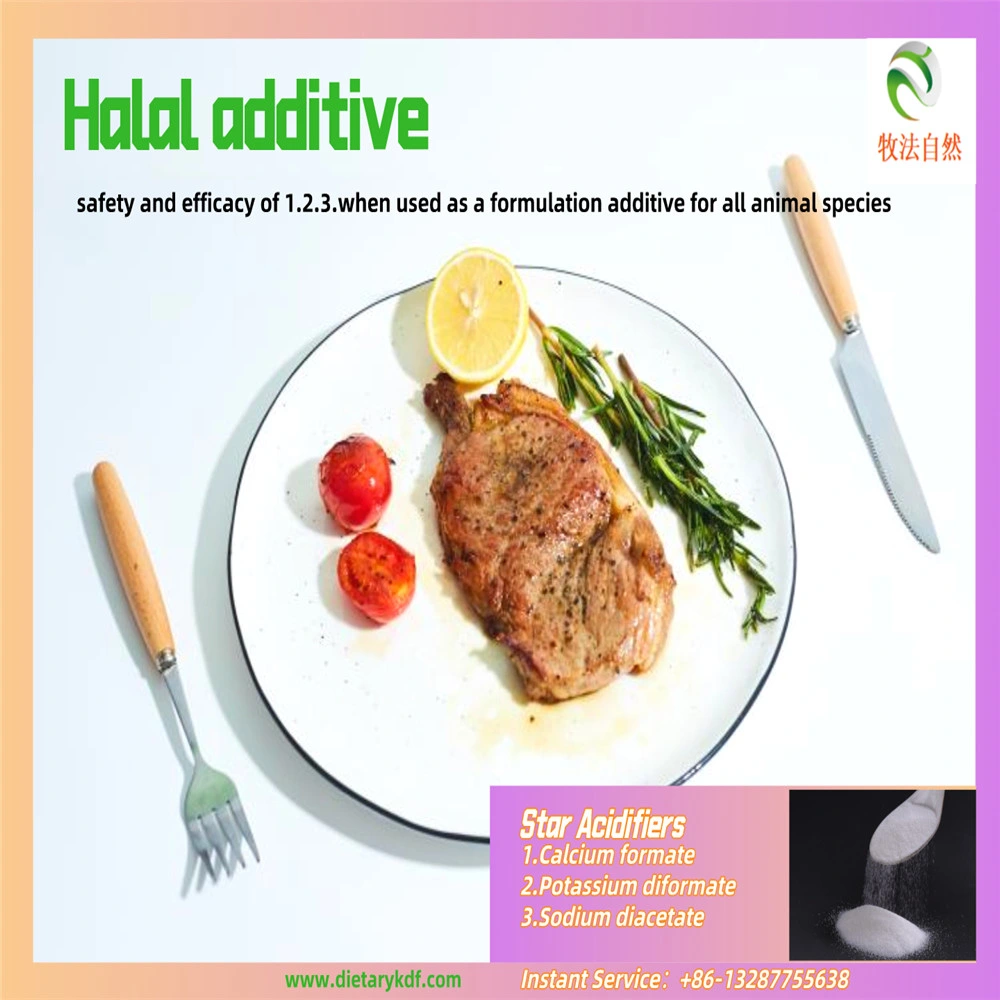 Why objective environment requires us to pay great attention to acidization agents?

The outbreak of diseases such as avian flu, BSE, and SARS not only affect livestock breeding and the economy, but also pose a threat to human health.

Feed safety has increasingly become a matter of concern for many governments around the world, especially those in North America Asia and Europe.




Also, consumers around the world are now more aware and informed and are giving importance to the extrinsic attributes of the meat they consume.

The usage of feed acidifiers like calcium formate,potassium diformate and sodium diacetate in such cases proved to be an effective medium to reduce disease outbreaks by improving animal health.




Therefore, the inclusion of feed acidifiers like calcium formate,potassium diformate and sodium diacetate is important for

the maintenance of animal health in such cases.


For getting more,Welcome to contact us.

CAS number

544-17-2

Feed Additive

Calcium Formate

Manufacturer

HuaRui Animal Husbandry

Product Number

CAF-M99(Calcium formate, 99%)

Feed Grade

Non-food grade

Better than food grade

Synonyms:

Calcium formate,




Formic acid calcium salt; Calcium diformate; Calcoform;Calciumdiformiat (German); Diformiato de calcio (Spanish); Diformiate de calcium (French); Mravencan vapenaty (Czech).......

What's the main functions(feed grade calcium formate as feed additive)?

Promote growth,Increase appetite,




Improve palatability,Have some functions of antibiotics

.......


And other applications.

Applicable species range & Recommended dosage by inquiry
Physical and Chemical Properties

Physical State

White

Crystalline particles

Chemical Formula

C2H204Ca

Ca(HC00)2

Molecular Weight

130

Product description

Calcium formate is a white to almost white fine crystalline powder. It can be used an

accelerator

for the pozzolanic cement pastes. On the one hand, it

shortens the initial and final setting times

and increases the compressive strength and combined water content as well as gel/space ratio at all ages of hydration. On the other hand, it

decreases the total porosity

. It has been shown that it has a

growth-promoting effect

in weanling pigs challenged with E. coli, independently of their susceptibility to the intestinal adhesion of this strain. More importantly, calcium formate can be used as a

nutrient supplement

to the feed of young growing pigs or fattening poultry, further boosting the growth of animals and the feed utilization. At the same time, it causes a reduction of the occurrence of piglet

diarrhea

.

PH

7

Heavy metal(pb)

≤0.000412

Calcium formate

>99%

Ca>30.5

Packaging

20KG/Bag

25KG/Bag

The main purpose

Animal Feed Additive,Feedstock Preservative,Silage Treatment,




Buffered solutions,CementAdditive,LeatherTanning,Gas Generation,




Flue-gas Desulfurization,De- icing agent.

3 Main Acidifiers Additives Feed Grade

Calcium formate

Potassium diformate

Sodium diacetate

Purity>99%

Purity>99%

Purity>99%

Promote growth

Kill bacteria and promote growth

Preservative,Antifungal agent

Also Be included in the Cargill Procurement List
Applicable animal species

Poultry and livestock feed,Ruminant + Non-Ruminant




horse, cattle and sheep + pigs and sows, piglets, pork, chicken, broiler,duck,goose.




Aquaculture feed (fish and shrimp feed)




Other uses

Fast Delivery Time

1-3days

Statement:
Products and pictures are all from us, commercial misappropriation must be investigated.
Buyers' concerns
A. Is it a feed additive manufacturer? Yes
B. Is there a production qualification and production approval number? Yes
C. Are the feed additives (potassium diformate, calcium formate, sodium diacetate) feed grade or food grade? Feed grade
D. What is the purity? >99%
E. Can food grade additives be added to feed? No, it's against the law.
F. Why are the prices of other suppliers so much cheaper?
It's really cheap, produced by by-product formic acid.
G. What formic acid do you use? Formic acid-ortho acid
H. Why are so many companies stealing pictures of your products?
We are complaining and requesting to remove their products through reasonable and legal channels. We hereby declare that we only export directly to foreign buyers through our own company, omitting intermediate links and letting the profits go to overseas buyers.
I. What is the minimum order quantity? 1 ton
J. Can you give me the agency price after cooperation?
The MOQ reaches 5 tons each time, we are happy to try it.
K. Please tell me the normal delivery period? 1-3days within 20tos.
L. Can you talk about the agency price in the country where the client is located?
We need to have a suitable basis for cooperation at least, and we are willing to make a large bargaining in a larger market.
M.Please directly emal or call us for further communications.